Jerusalem
Jump to navigation
Jump to search
Jerusalem
RELATED TOPICS
SERMONS, ESSAYS AND OPINIONS
CONTENTS
Jerusalem is an ancient Middle Eastern city (31°46′ N 35°14′ E; Hebrew: יְרוּשָׁלַיִם ) of key importance to the religions of Judaism, Christianity, and Islam. Jesus was crucified in Jerusalem and Christianity began there. Today, the city is split between the countries of Israel and Palestine.
History
Geography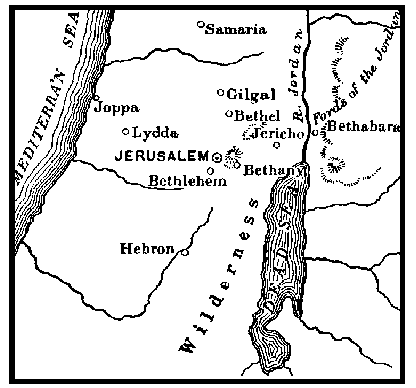 Peoples
Economy
Politics
Religion
Links
---
Return to Christianity -> Places -> Asia -> Israel (Palestine)

Note to users: The wiki is currently operating in safe mode. Editing is limited to users with certain privileges in order to deal with spam. You can create a new user account, and confirm your email ID in order to obtain ability to edit pages. Learn how to be an editor or sysop at WikiChristian.

Sponsors: WikiChristian is supported by W8MD's NYC weight loss, sleep and medical aesthetic centers.